SSPRO - SSPRO SoundSkins Pro 3 in 1 material that improves sound & reduces noise
SoundSkins Pro is the elite in sound dampening for your vehicle, designed to improve your cars stereo performance and reduce outside road noise in a single material.

SoundSkins Pro is a combination of 3 layers, acoustic foam, foil & rubber butyl (the black sticky stuff). This custom blend of materials allows you to layer any panels in your vehicle to reducing vibrations, loss of sound and improve heat rejection.
Large single sheets make it easy to apply and cut to size for any application.

The rubber butyl has a high adhesive level meaning it will never never fall off once applied correctly. The foam and butyl are both waterproof and heat proof designed to stand the test of time.
---
Do Two Things At Once
Save money & time by using our sound deadening material. Improve the vehicles acoustics while reducing outside road noise to give the ultimate single applications solution.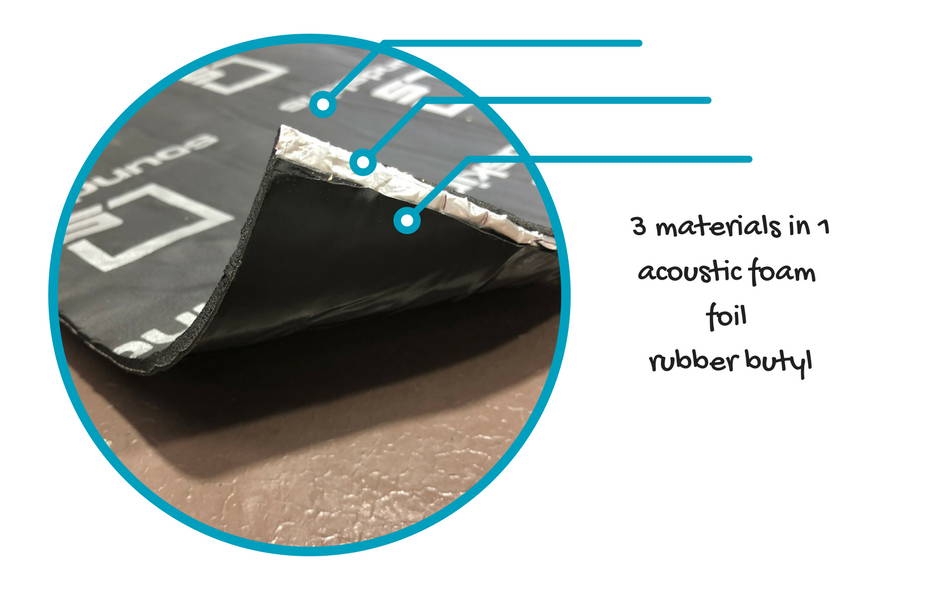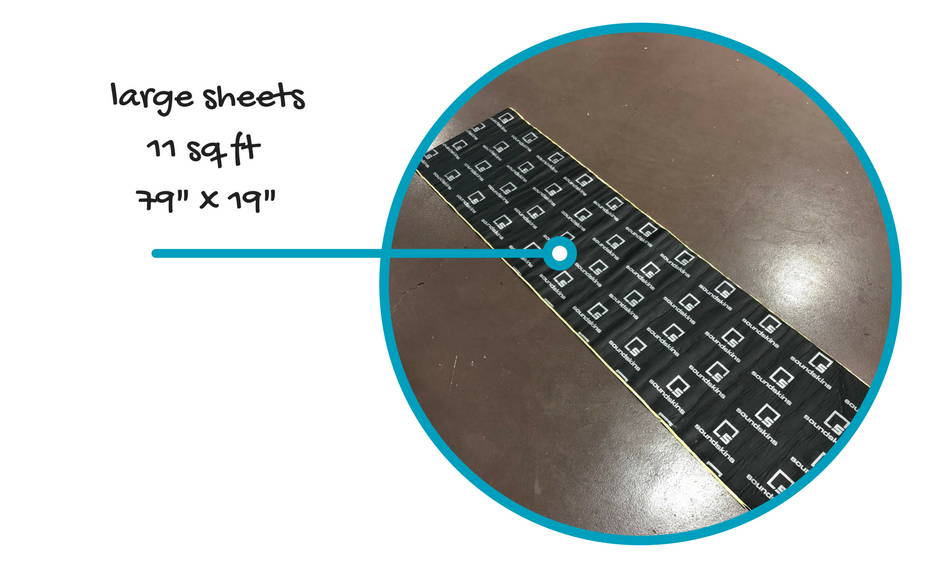 Easy Application
Large sheets make our material easy to use in any situation or vehicle whether it be doors, roof, floors or under panels. Simply cut to size using material scissors or a sharp blade.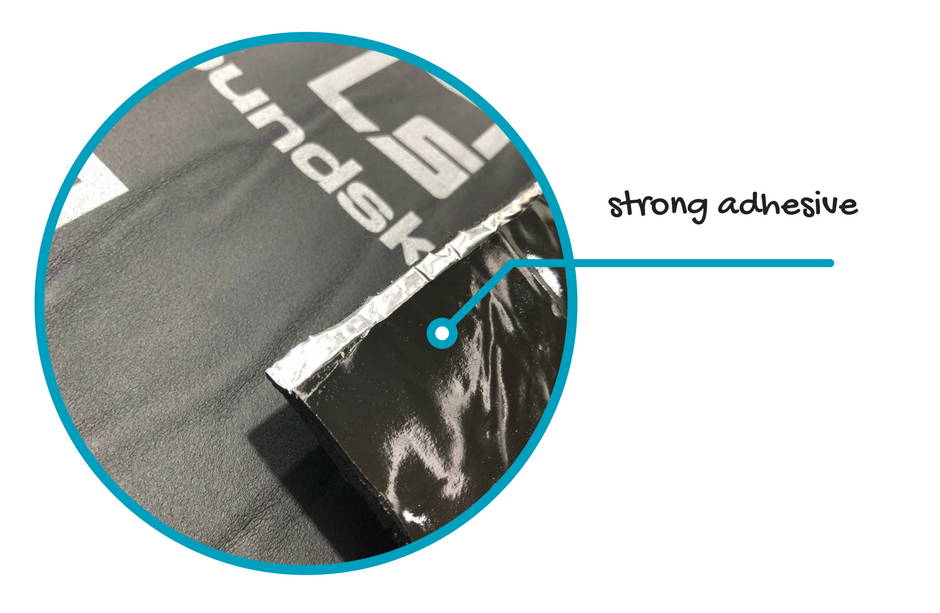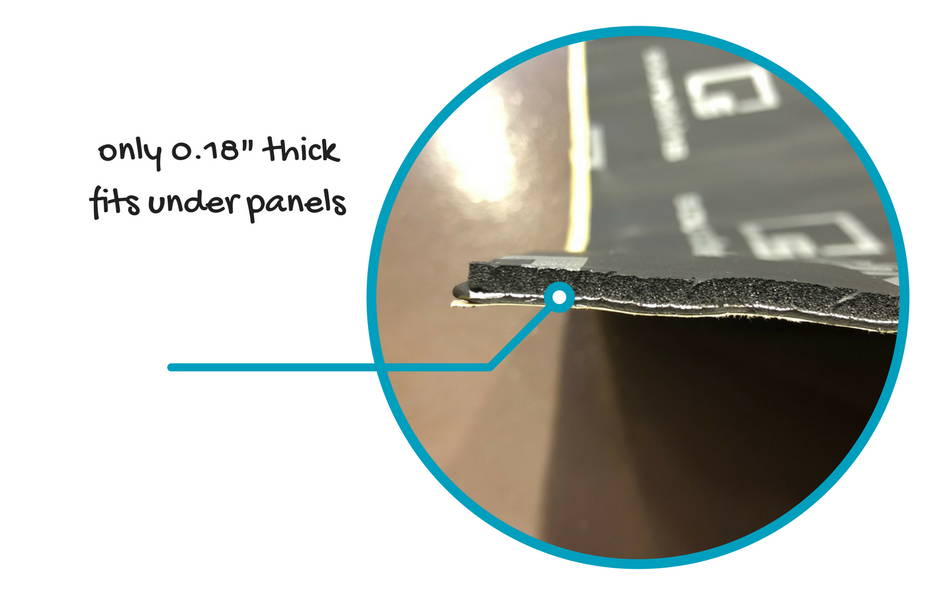 Built to Last..
Waterproof (yes..water gets in doors on all vehicles) and heat proof the SoundSkins Pro sound deadening can be applied anywhere and will last as long as your car does.